Sail Performance Training: An exciting new partnership!
Photo by the talented Mai La Thai at this years Atlantic Cup

Like many of you- I have big plans. As per usual, I have to be physically fit for all of these goals to come to fruition. Whether it's sailing on big ocean racing vessels or training to climb the highest peak on every continent; I need to be physically (and mentally) fit.
Unfortunately, our best-laid plans can always be dispelled. Over the past 8 months, I've had 2 major injuries. In February, I fractured my sacrum getting washed by a wave on a Volvo 70 and in June, I buggered my knee the day before the Newport-Bermuda race, resulting in surgery.
For someone like me where my life revolves around being physically capable, it was a very big struggle for me and a huge setback. Though my muscles and fitness slowly ebbed away, my desire to pursue my goals did not. Motivation has never been lacking in my objectives but I certainly needed some guidance to start from fitness ground zero again. Sailing Performance Training (SPT) came into my life at the perfect time.
I met Fred Strammer while coaching his team for this years' Atlantic Cup event. Fred is part of the duo that makes up the partnership with Mike Kuschner that run SPT. With SPT, their named objectives include "To inspire, empower, and enable sailing athletes to reach their highest potential through fitness." Though Mike and Fred's expertise revolves around sailing, their knowledge extends so much further and I can confidently say that Mike has me on track for 3 major goals: 1. To recover from my injuries and step by step lead me through physical therapy. 2. Physically prepare me to sail in whatever vessel the wind may take me 3. Prepare me for high altitude fitness so that Everest is within reach as soon as April 2019.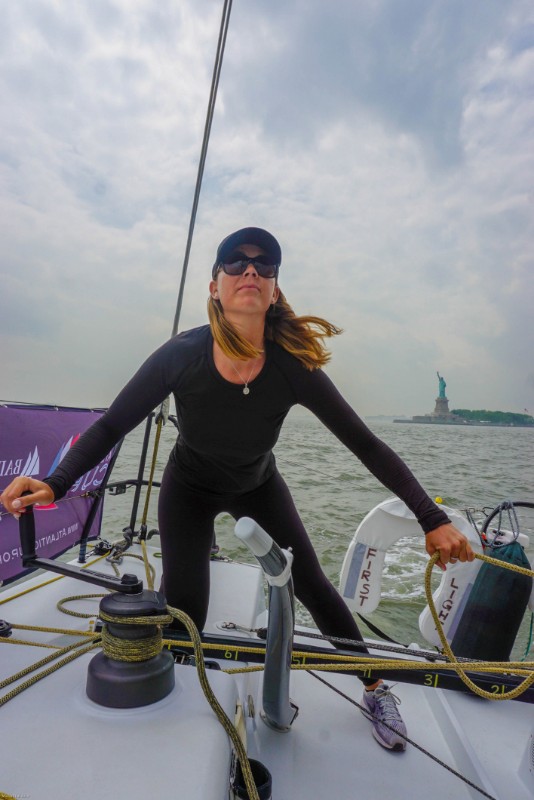 Photo by
Mai La Thai
Though it's sometimes easier to hide from your own ambitions or training "apps", there is a huge amount of accountability in my partnership with SPT. Not only does SPT guide the training side, Hannah Feinberg provides monthly nutritional consultations so I can maximize my training. Together, they lay out the pathway to achieving my goals and I only have to follow. I can look ahead at the week in front of me to see what my week requires physically. With my unpredictable schedule, I can simply give Mike notice to my changing environment and he adapts my fitness routine to the environment while Hannah provides nutritional guidance. Whether it be in a hotel room, offshore on a race boat or in a full-scale gym, the adaptability to my program is key. This is the only type of flexibility that can possibly work with my lifestyle...I have an easy to use app, a trainer and nutritionist at the other end of a text message, and daily biometric documentation to help me keep track of where I am performance wise; physically and mentally.
It's such a pleasure for me to represent SPT. They will be a huge component in potential future successes and I feel very confident in working toward my goals with their support! Check them out and see how their adaptive program can work for you at
SPT.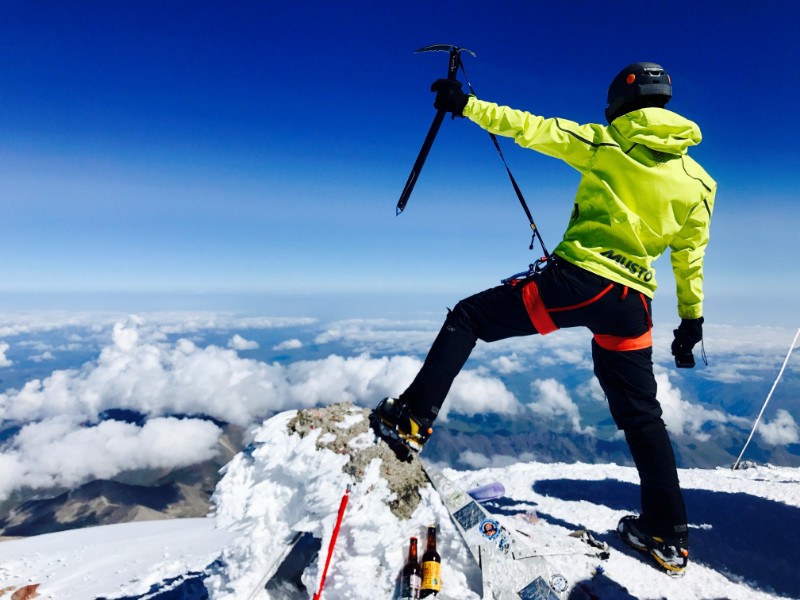 From
the top of Mt. Elbrus. Third summit complete of the 7 summits
Tags: