Sara Hastreiter and World Hope International Announce Partnership for World-Record 7 Seas / 7 Summits Quest
Professional Sailor, Adventurer, and Humanitarian to Become the First Woman in History to sail the 7 Seas and climb the 7 Summits, to Support Water Well Efforts in Underserved Regions
I am so very proud to announce my next peak on this journey, further information on how you can join me for your own adventurous challenge while helping others, but most importantly, my next partner I'm supporting in my quest to adventure with purpose. - Sara
Charitable affiliation: World Hope International, to support water well efforts in underserved regions.
Next Peak: May 2019, Denali, (also known as Mount McKinley), is the highest mountain peak in North America, with a summit elevation of 20,310 feet. #4 of the 7 summits for me!
Charitable Adventure: "Climb for a Cause", Looking for a new charity adventure outside your local marathon? Challenge yourself while helping others! Join me in the fall of 2019 to trek to Everest Basecamp! Join us on this 12-day guided trek as we travel to the base camp of the world's highest mountain, Mount Everest, in support of water well projects for World Hope International.
CURRENTLY LOOKING FOR CORPORATE PARTNERS TO JOIN US ON THIS RECORD SETTING JOURNEY, FOR MORE INFORMATION PLEASE INQUIRE- hello@sara.blue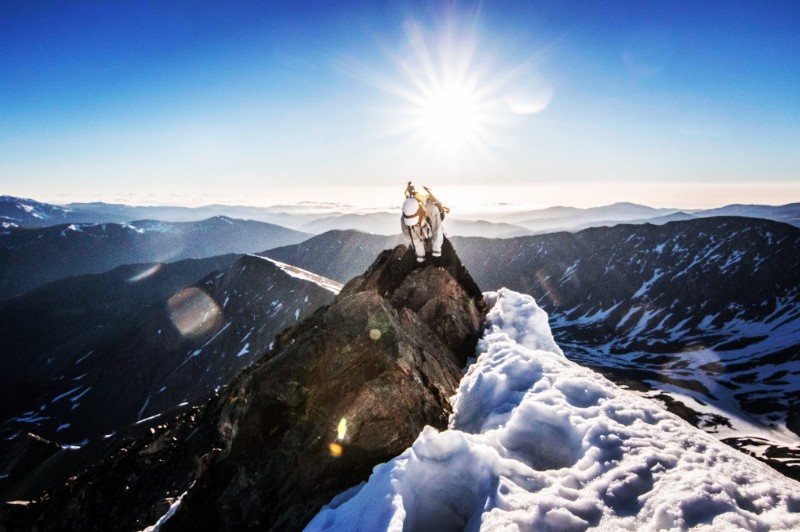 On behalf of World Hope International-
"World Hope International (WHI), a Christian-relief and development organization that works with vulnerable and exploited communities to alleviate poverty, suffering and worldwide injustices, today announced a partnership with professional athlete and adventurer Sara Hastreiter who has set out to become the first woman in history to achieve sailing the seven oceans around the world and to climb the highest peak on each continent in her 7 Seas / 7 Summits quest for good. To date, Hastreiter has already successfully sailed across all seven oceans and has four peaks remaining– Denali (Alaska), Vinson (Antarctica), Carstensz Pyramid (New Guinea) and Everest (Nepal). Along the way, she has aligned with various charities and dedicated each adventure to a cause close to her heart. In her remaining summits, Hastreiter has selected World Hope as her charity of choice in support of building water wells in underserved regions. This spring, Sara will attempt to summit Denali, the tallest peak in North America, one of her four remaining peaks to complete the world record.
"I've always been incredibly passionate about exploring and using sporting challenges as a platform for charitable endeavors. Through my quest to sail the 7 Seas and climb the 7 Summits, I'm able to do what I love while giving back," said Sara. "I have had the privilege of serving alongside World Hope in past disaster relief efforts and admired how hands-on everyone was from top to bottom throughout the organization. I respect their authenticity and accountability record which showcases their efforts and followthrough. World Hope and I have a matching passion for helping others and I was inspired to partner with them for my biggest sporting challenge to date."
Hastreiter will continue the rest of her journey with World Hope beginning with attempting to summit Denali, the tallest peak in North America in Spring 2019 and ending with Mount Everest during Spring 2020. In an effort to raise more money on WHI's behalf, she will also participate in two Everest basecamp climbs, each with groups of 15 volunteers. This fundraising activity will give friends and families of the volunteers as well as other followers of this challenge and cause an opportunity to donate on behalf of an interactive climb with Hastreiter at the helm of the group.
Sara's unique combination of experiences has provided her with the skills to connect and inspire with a level of authenticity that few share. She holds a degree in African Studies and has worked since an early age to help address the social side of HIV/AIDS, including fieldwork in both Tanzania and St. Croix.
Now, whether spearheading her own charitable campaigns or teaming up with organizations like us to provide immediate relief to victims of Hurricane Michael in Florida, Sara continues to demonstrate a heartfelt commitment to improving the lives of those who suffer.
'We are extremely humbled and excited to align with Sara on this tremendous world record feat," said John Lyon, CEO of World Hope International. "Our organization has a longstanding history of empowering women and we are honored that she has chosen to partner with us as she takes on this monumental endeavor that will benefit our water well efforts in underserved countries like Sierra Leone.'"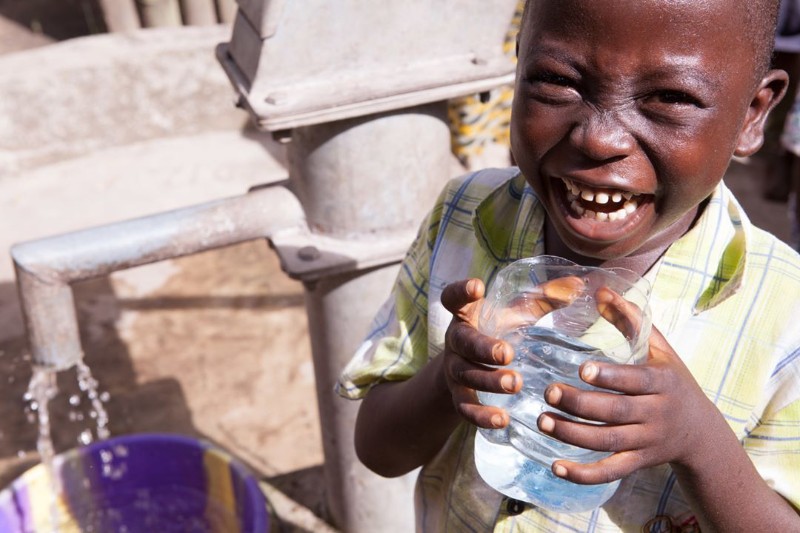 Why did I choose 'access to water' as my charitable focus?
I chose to support access to clean water for a multitude of reasons. Firstly, I felt it was an extension of the sanitation and hygiene initiatives we were a part of with Team SCA in the Volvo Ocean Race. Secondly, I feel like access to clean water can have a huge effect on the empowerment of women and girls within communities and felt it was an area where I could make the most impact. Thirdly, World Hope International has a very established infrastructure and history in drilling and maintaining borehole wells. Each well serves an average of 756 people, at a cost of $11,000 per well. I like the fact that I can help support something tangible, that we can measure and will be able to follow the progress on as our efforts create real life changing additions to impoverished communities. Please find some facts below which reiterate the importance of access to clean water:
-An estimated 2.1 billion people in the world are without access to safe drinking water, resulting in the death of more than 800 children each day. When people do not have access to clean water, it jeopardizes their ability to access other fundamental human rights like gaining an education, having an adequate standard of living and enjoying personal security.
-Access to clean water frees up time for women to earn an income, which can drive dramatic improvements in household indicators.
-Access to nearby water sources helps girls stay closer to home, safer from risks of sexual violence and its life-threatening effects.
-Access to appropriate water and sanitation facilities in schools promotes equitable access to education and helps break the cycle of intergenerational poverty.
Note: 100% of monies raised before, during and after my climbs will go to support WHI clean water projects. No money raised will go to support my challenge.
Further information: www.worldhope.org/7seas-7summits.
Media Contacts: Heather Hill for World Hope International, heatherhill@worldhope.org
CURRENTLY LOOKING FOR CORPORATE PARTNERS TO JOIN US ON THIS RECORD SETTING JOURNEY, FOR MORE INFORMATION PLEASE INQUIRE- hello@sara.blue